Air Duct Cleaning New York
Clean Ducts | Dryer Duct Clean New York
Dryer Vent or Air Duct Cleaning New York, Queens, Manhattan, Bronx, Brooklyn, Staten Island, Long Island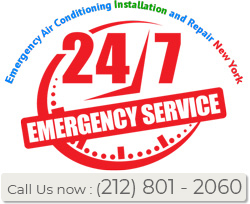 Indoor Air Quality (IAQ): The nature of air that affects the health and well-being of occupants.
Indoor Air Pollution (IAP): The plethora of pollutants that exist in indoor environments.
The pervasiveness of indoor air pollution and human exposure to indoor pollutants and contaminated air is a major public health issue. Information on the health risk associated with indoor air pollutants (IAP), has increased steadily. Because the general population is indoors most of the time and because of the pervasive nature indoor air pollution, IAP, no one is immune to the effects of indoor air pollution, IAP.
Reported health risks associated with IAP include eye, nose, and throat irritations, central nervous system disorders (CND), allergic sensitivity reactions, and a variety of other respiratory and health problems.
Poor Indoor air quality (IAQ)