PTAC Air Conditioner Winter Storage NYC
PTAC Air Conditioner Winter Storage also in
Queens, Manhattan, Bronx, Brooklyn, Staten Island, Long Island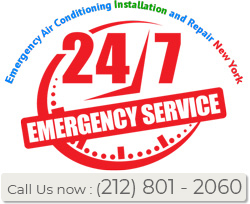 It's time to retire that ugly window air-conditioner for the winter. But you don't have to take it out yourself. A number of companies around the city will remove, clean and store air-conditioners, reinstalling them in the spring.
Just don't forget that your air-conditioner is in storage. Most companies that provide this service request that customers call fairly early in the spring to arrange to have the air-conditioner reinstalled.
At PTAC Air Conditioning Services in NYC which offers the service starting at very affordable price.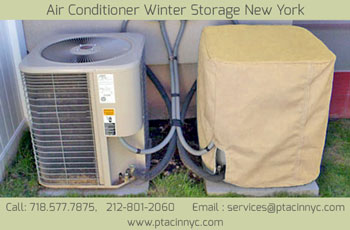 BREATHE CLEANER AIR
ELIMINATE COLD WINTER DRAFTS
FINALLY CLEAN THOSE DIRTY WINDOWS
GET BACK YOUR BEAUTIFUL VIEW OF THE CITY'S SKYLINE
Cleaning the filter certainly helps, but what you can't see is the dirt that builds up inside your air conditioner coils. That dust and dirt literally chokes your air conditioner, making it less efficient and also reduces it's cooling effectiveness. Anyone with allergies or suffering with Asthma cannot afford to breathe in potentially harmful germ-filled air. The most effective method of removing these pollutants is with steam.
Needs the air conditioner once the temperature drops below freezing. It is important that homeowners take the appropriate steps when properly storing and taking care of their window air conditioning units. This will help with the unit's longevity and functionality by staying clear of dirt and debris. A huge bonus effect is that your home will be less drafty during the harsh winter weather. Here are a few of PTAC Air Conditioning Services in NYC's Services favorite tips on how to store and care for your removable air conditioning unit:
Turn off or unplug your air conditioning unit as soon as the outside temperature drops below 60 degrees. Not doing so could result in poor future performance by your air conditioning unit
Store away the front cover and/or foam padding from your A/C unit, so you can save money and use it next year.
Ask us for help Call Now : (212) 801. 2060 when lifting the air conditioning unit from your home's window. Be sure to wear gripped gloves and close-toed shoes and place an old towel on the ground (just in case the water pan has excess fluid). This will help with the A/C unit's chances of staying in one piece during the storage process.
Tip: If you want to keep it in the window, purchase a winterizing cover for protection and safety from weather, insects, dirt and debris. Before you buy a high quality cover, take your A/C unit's measurements.
Begin by asking a friend or a professional (PTAC Air Conditioning Services in NYC) to move the unit from the window. Next, you should thoroughly clean every part of the appliance, repair any damages and replace the air filter. (The last tip should be done every month for the best results.) When you are finished, safely store the unit in your attic, basement or utility room and get started on preparing the window frame for the winter.
If you choose to keep the air conditioning unit in the frame for the winter, make sure it is turned off or unplugged, and you have purchase the properly sized winterizing cover. If you need any assistance, contact PTAC Air Conditioning Services in NYC today.
AC Winter Storage NYC Window Air Conditioner Winter Storage | Queens, Manhattan, Bronx, Brooklyn, Staten Island, Long Island prepare ptac air conditioner for winter winterize a wall air conditioner winterize window air conditioner leave air conditioner in winter air conditioners be stored outside in winter air conditioner storage bag hitech central air inc. New York, NY 10022 Call (212) 801 . 2060